Employee Spotlight: Fernleaf's GIS & Resilience Specialist, Kim Rhodes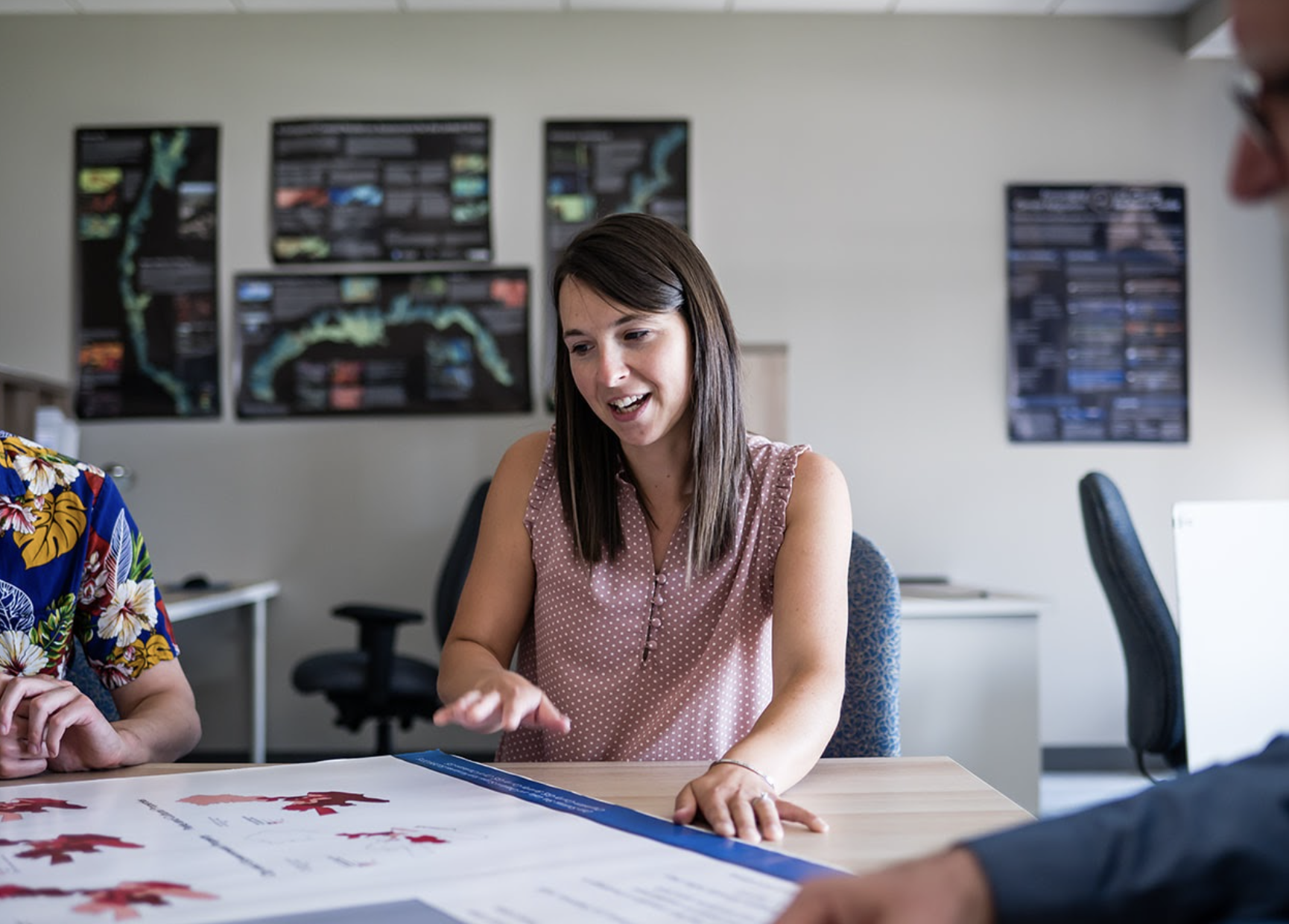 Kim Rhodes joined the team in February of 2021 with five years of experience working in resilience and GIS analysis. She earned a Bachelor of Science in Environmental Management and Policy from the University of North Carolina Asheville and a GIS Fundamentals Certificate from Asheville-Buncombe Technical Community College. Kim leverages her expertise to uncover valuable insights to communities. Her approach is built on years of experience in creating models to evaluate coastal resilience for both human communities and fish and wildlife populations throughout the country.
What brought you to Fernleaf?
I worked at UNC Asheville's NEMAC as an intern and then full time after graduating from UNCA and was really excited to continue to do something in my field and work more closely with decision makers in communities.
What does a typical day in the "office" look like for you?
As anyone who works at a small company will tell you, the day-to-day can really shift between weeks. I typically get to do a combination of work that is actually in my job title (GIS and Resilience) and support a variety of projects of different size and scope. When I'm not in meetings, I'm usually trying to keep my two office mates off my desk, but they occasionally have something to say about the agenda.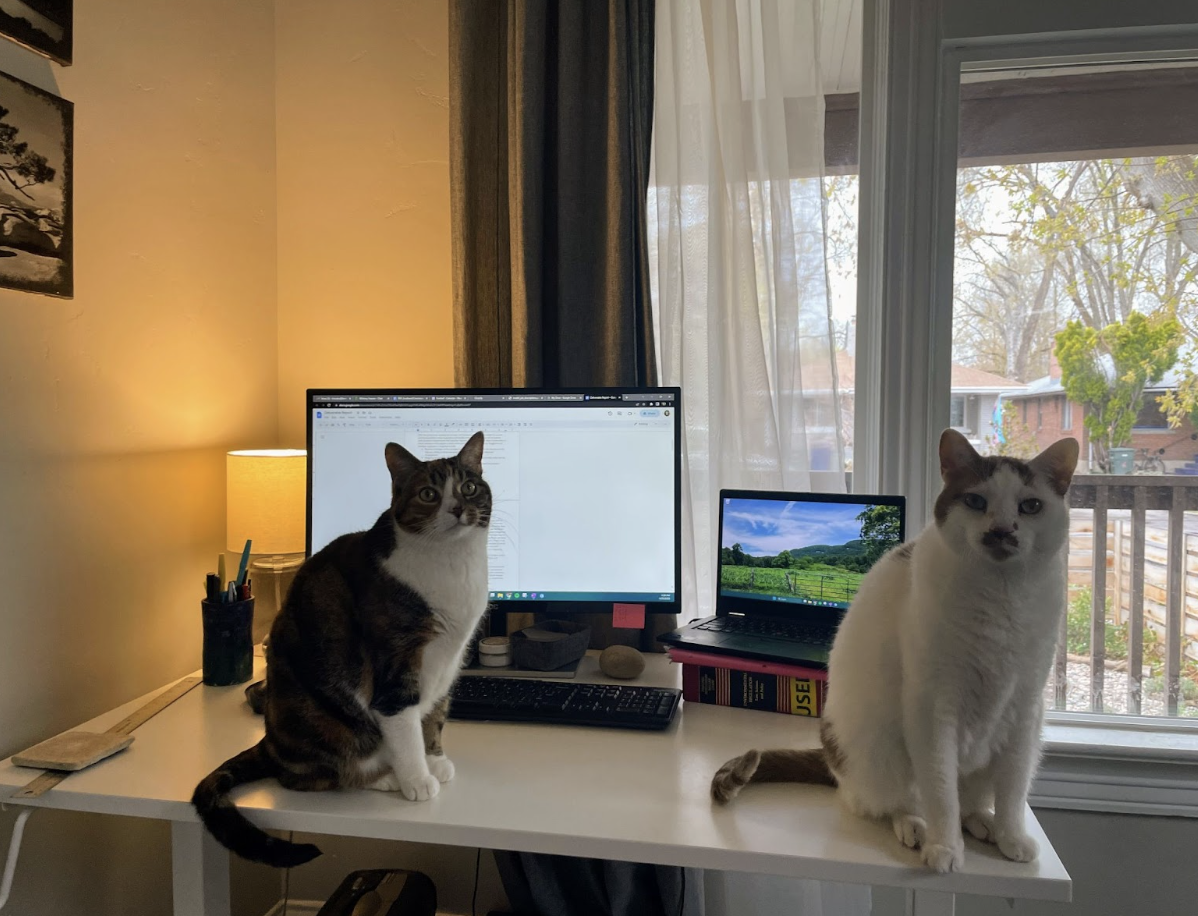 What is one of the biggest lessons you have learned in your career?
Careers are an important part of our lives but I think it's so important to find other outlets. This field seems to require really specific skill sets so this could be a great way to donate those back to an organization by offering your time and expertise for something you are really passionate about. It can also be and has been a great way to push myself out of my comfort zone sometimes and even gain new skills or use knowledge and skills tucked away that I don't get to use in my day-to-day. In Utah I volunteer for two local climbing organizations: the Salt Lake Climbers Alliance and the Joe's Valley Coalition. For the Salt Lake Climbers Alliance, my role on the Policy and Conservation Committee gives me an opportunity to dig deep into my educational background (environmental management and policy, economics) to understand and respond to planning documents that might affect climbing resources, as well as engage state-level legislators on local issues related to outdoor recreation and climbing. One of the things that really pushed me out of my comfort zone and was a great growth opportunity was the hike I led around climbing areas in Little Cottonwood Canyon for state legislators. I am able to donate my technical GIS skills to both organizations, but have been using them a lot lately with the Joe's Valley Coalition to help prioritize trail and climbing area maintenance and coordinate with land managers.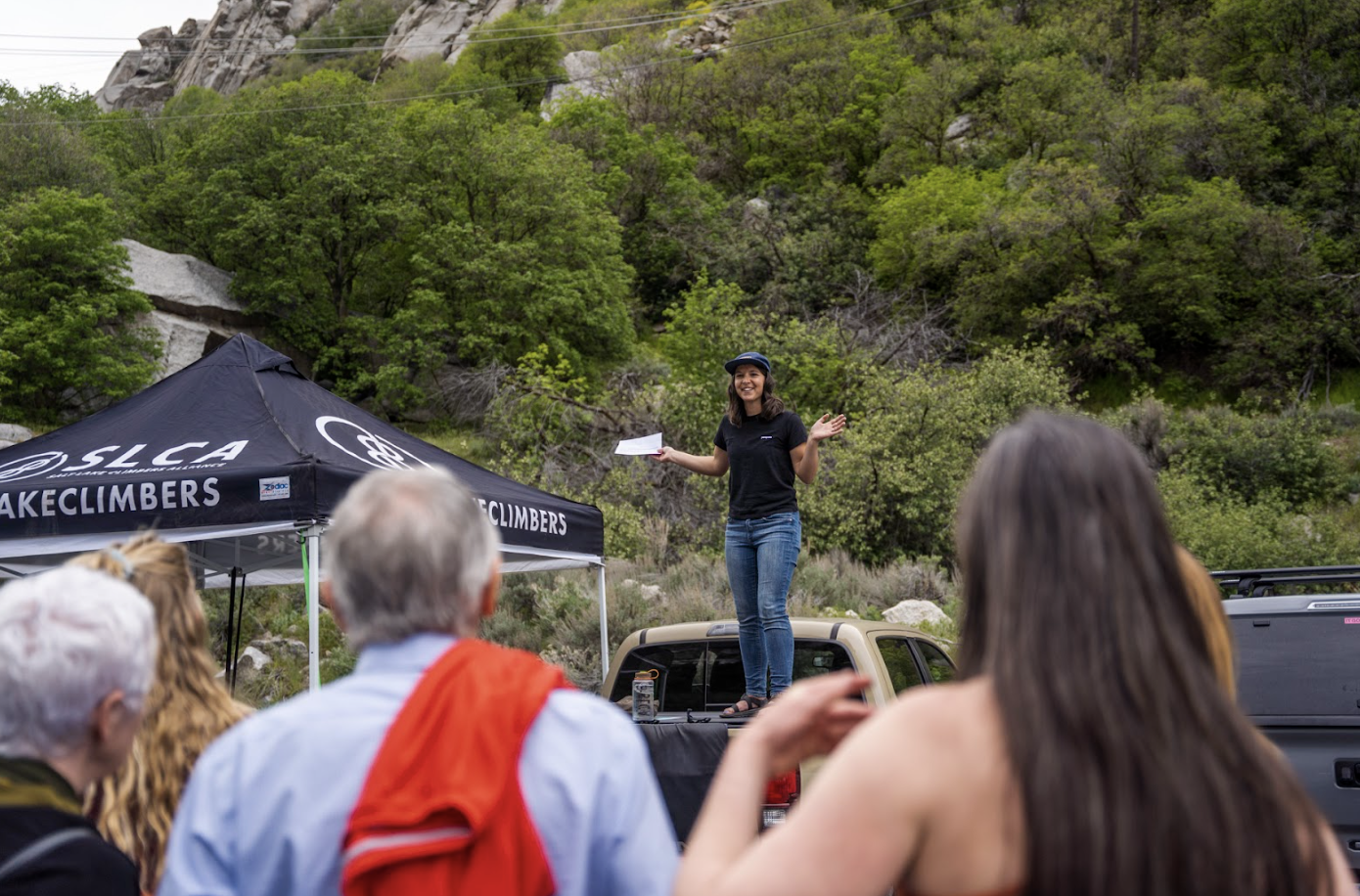 Do you have any advice for someone that is new to the industry?
If you are just starting out, be prepared to say "yes" a lot. Approach every opportunity with an open mind: maybe you don't know what exactly you'd like to focus on in the climate/environmental field or what skills you'd like to build. Saying "yes" will help you explore these things and maybe even teach you something about yourself that you didn't know. The trick is to be intentional about it and know what you can handle (when to say "no").
What is something you hope to do in the future, that you've never done before, and is not related to your work?
I would someday like to get past the CEFR B-level in French. It's a language I have been studying on and off for years and have not yet been able to stay consistent with it enough to continue to progress.
What is one thing people would never guess about you?
I actually don't think people would guess right away that climbing is a big part of my life. It is how I ended up in Utah and how I spend a lot of my free time.