How the French Broad River MPO Used AccelAdapt to Support their Transportation Planning Needs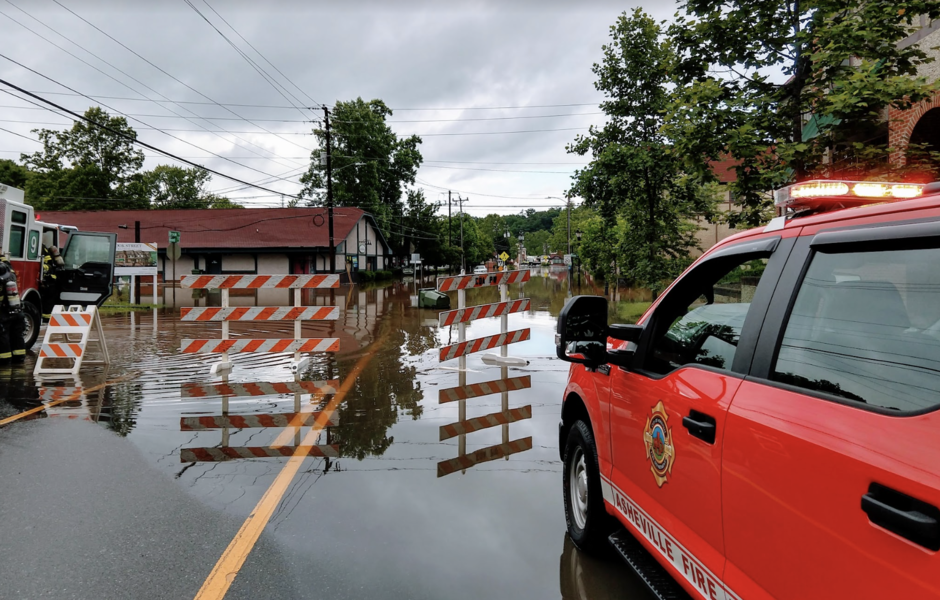 As director of The French Broad River Metropolitan Planning Organization (MPO) in Asheville, North Carolina, Tristan Wrinkler's job is to understand where investments are needed to reduce future transportation challenges that may occur due to growth in the region.
He must also ensure that the organization's suggestions meet planning requirements established by federal authorizing legislation for transportation funding and develop annual planning programs to assist in the prioritization of projects to be included in the state transportation improvement program.
Currently, his team consists of five people: two transportation planners, a Transportation Demand Management Coordinator, a GIS Coordinator, and himself.
Method
---
To help score potential transportation projects, the MPO developed a method that leverages local data, such as the regional climate resilience assessment we completed for the Land of Sky Regional Council. The Land of Sky Region encompasses the same counties that the MPO serves: Buncombe, Henderson, Haywood, Madison, and Transylvania. In addition to the environmental threat data within AccelAdapt, they use congestion data, crash histories, bike and pedestrian improvement locations/types, and motorized freights information to help determine where investments should be made.
Results
---
Commercial and residential properties were assessed in the region using their characteristics and flood hazard data, such as the FEMA floodway, 100-year, and 500-year flood extents. Throughout the region, 15% of commercial properties and nearly 3% of residential properties were identified as highly vulnerable and at risk to flooding. While it is certainly important to acknowledge these vulnerabilities, the MPO's primary focus is transportation corridors.
Within the five-county region, a flood exposure analysis found that approximately 567 linear miles, or 6%, of roads are within the flood extent. In other words, a 500-year flood could result in 6% of road miles inundated and potentially cut off access to residents, businesses, and emergency services. Some of the most well-known corridors for flooding in Asheville are shown below, this includes Swannanoa River Road, Sweeten Creek Road, Amboy Road, and Riverside Drive.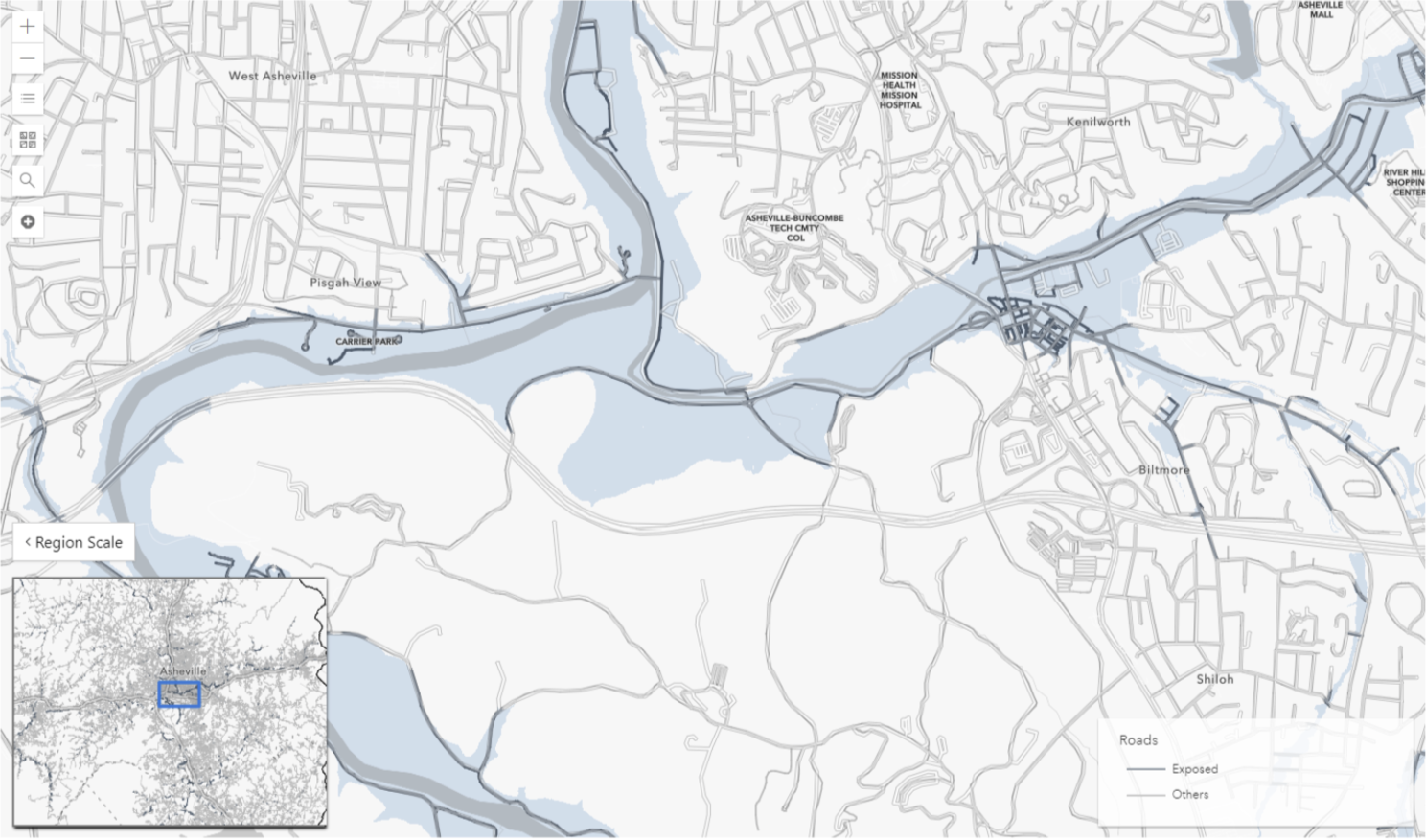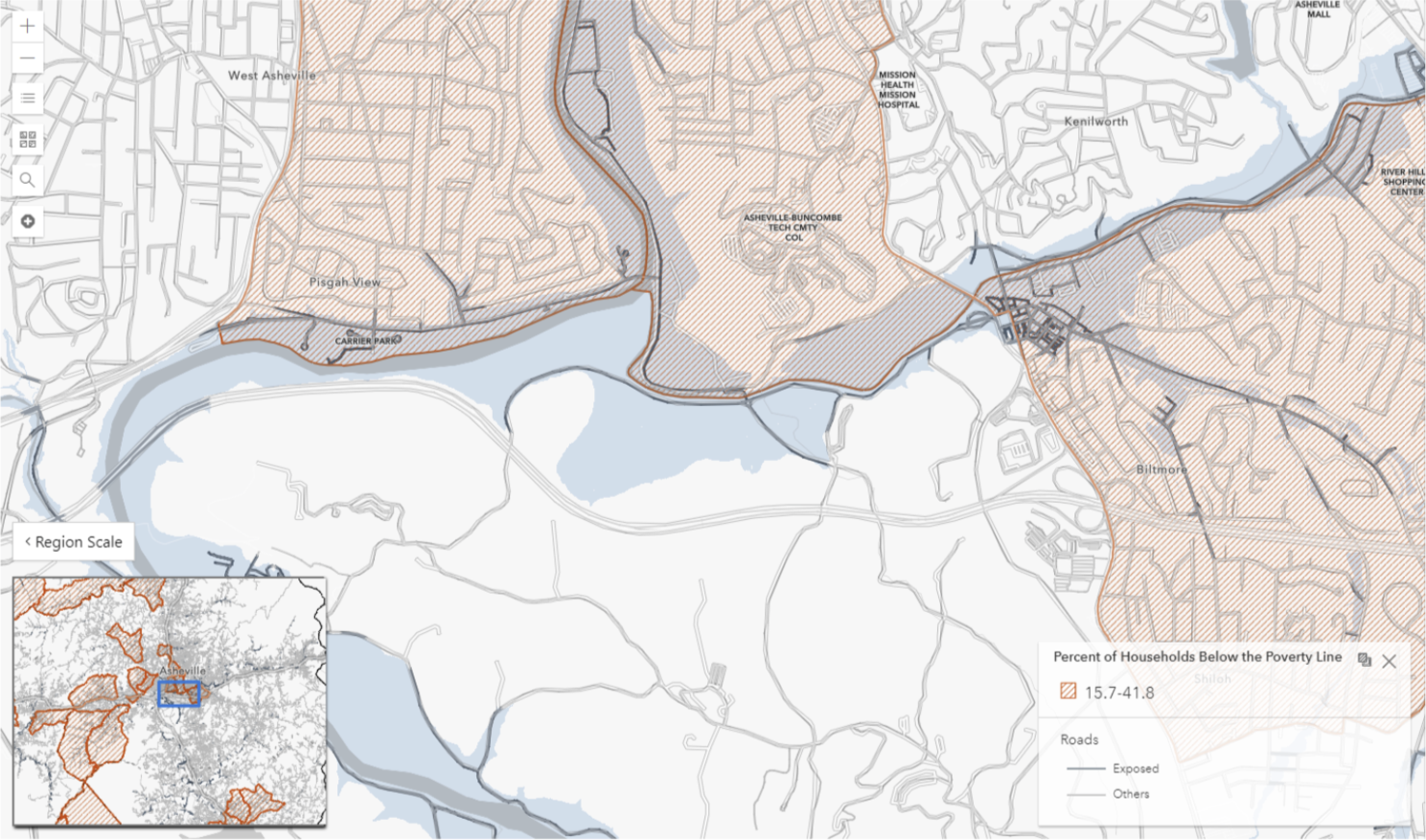 Thank you, Tristan Wrinkler for taking the time to talk to us about your experience with AccelAdapt. We appreciate it!
To learn more about how AccelAdapt can help to support your work, visit our website here.