Meet Our New GIS and Resilience Associate, Lindsey Nystrom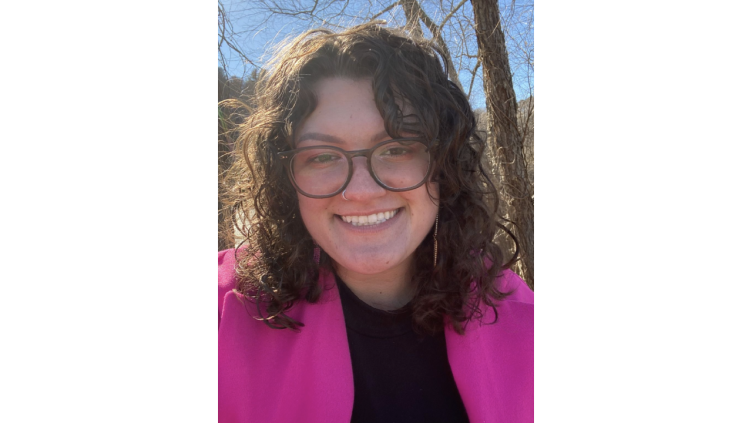 Lindsey Nystrom (they/them) is Fernleaf's newest team member. They are graduating from UNC-Asheville this spring with a Bachelor of Arts in Environmental Equity and will be joining us full-time as a GIS and Resilience Associate.
What did you major in at UNC Asheville and what led you to Fernleaf?
I majored in Environmental Equity with a minor in American Indian and Indigenous Studies. I came to Fernleaf after interning for three years at UNC Asheville's NEMAC, where I worked on climate resilience and adaptation. I have a strong passion for GIS and environmental justice, and Fernleaf works with both of those passions! Fernleaf is a powerhouse for climate resilience and is home to a great staff that can get things done with laughter along the way.
As a GIS and Resilience Associate, can you tell us a little bit about what that means and what you will be doing at the company?
I work on a variety of projects and tasks, ranging from data collection to redefining methodology to be more equitable and just. A portion of my work is with our software platform, AccelAdapt, which means collecting and searching for data and putting it into a usable format. I have also worked on revising climate resilience methodology to be more inclusive of BIPOC+, low income, and gender related needs in the face of climate change. I imagine my future at Fernleaf to be an expansion of this work -- focusing on climate resilience and equity. I really enjoy working with the human side of environmentalism, which luckily happens right here at Fernleaf!
Are there any particular projects or initiatives you are excited to be a part of in the near future?
I am really excited about learning more around Tribal adaptation plans, and digging deeper into the planning process itself. I think the Practitioner's Guide for Implementing the Steps to Resilience project is particularly interesting because I have worked with the Steps to Resilience for so many years now and believe it could be brought out to be even better and more inclusive.
What type of activities keeps you busy, outside of school and work?
I really enjoy weight lifting and listening to live music, but most of all I am a dog lover! I am saving up to get my own dog, but love visiting with my 2 Saint Bernards back home. This summer I hope to spend a lot of time exploring WNC's rich outdoor scene, particularly the waterfalls and lakes.
Any big plans after graduation? What are you most excited about?
I will be moving to Chicago in August and working remotely at Fernleaf. I am super excited to try out the big city with my partner, and be a little closer to my extended family. I am also thrilled to have more time to focus on getting and training a Great Dane.