Project Kick-off: Southwestern Commission Council of Governments Phase 2 Regional Resilience Plan
We are pleased to announce the kick-off of Phase 2 of the Southwestern Commission (SWC) Council of Governments Regional Resilience Plan project.
Regional Study Area
---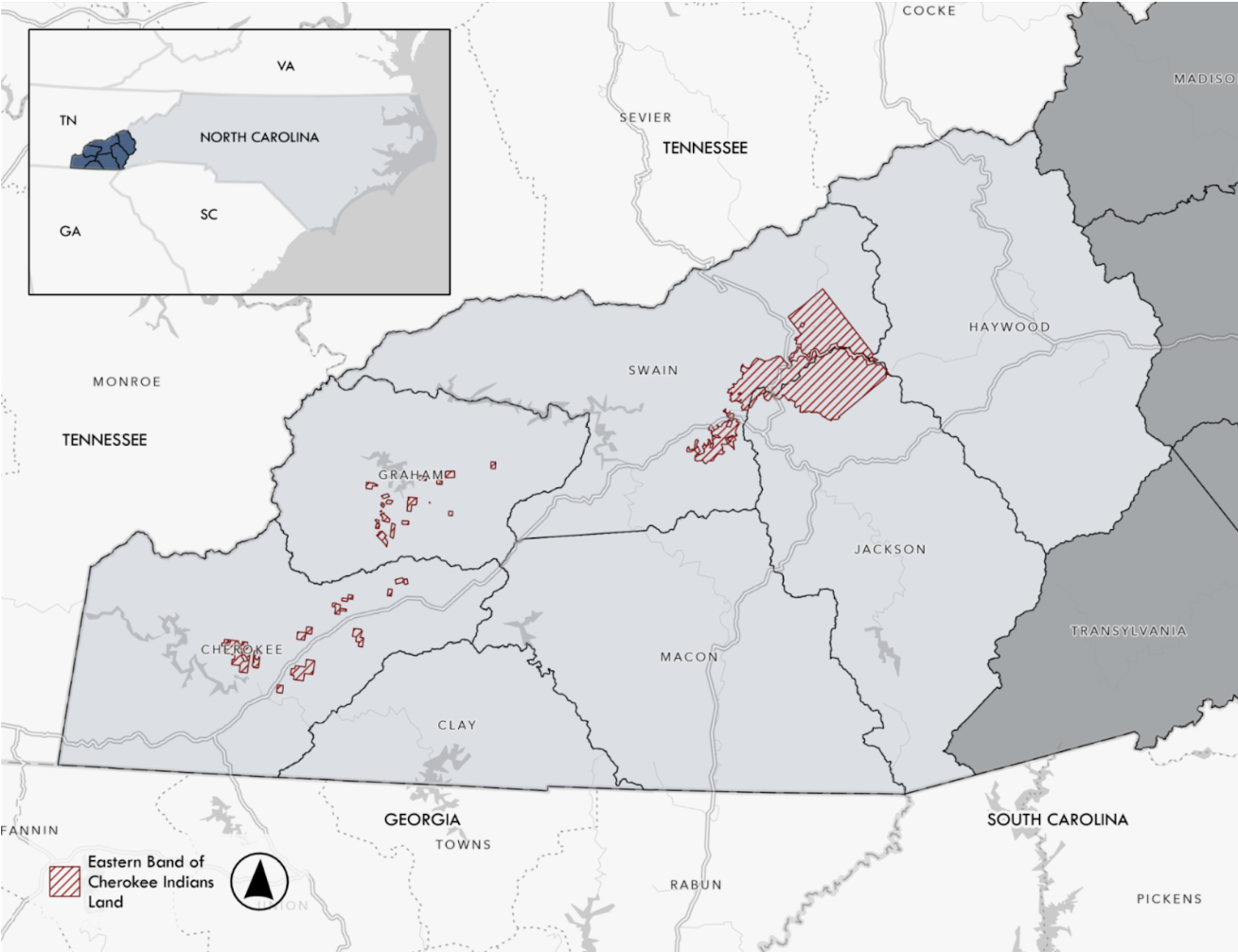 The study area for this project is located in the Southwestern region of North Carolina and includes Cherokee, Clay, Graham, Haywood, Jackson, Macon and Swain Counties, as well as the Qualla Boundary of the Eastern Band of Cherokee Indians.
Phase l of the Southwestern Commission's Regional Resilience Plan was successfully completed this past spring by Fernleaf, with support from UNC Asheville's NEMAC and ESP Associates. The initial phase included the identification of climate-related hazards and community assets to gain a better understanding of resilience needs across the 7-county region.
In Phase ll, Fernleaf and partners will continue to build upon this work by providing the SWC with a Resilience Plan that offers a strong list of resilience strategies and actions for implementation.
This approach is aligned with Steps 2 through 4 of the U.S. Climate Resilience Toolkit's Steps to Resilience framework and will include an assessment of the region's vulnerabilities and risks, investigation of resilience building options, and the prioritization of actions to be implemented into the resilience plan.
Phase 2 project goals include:
---
A completed Vulnerability and Risk Assessment of the Region
Exploration of options to address vulnerabilities and risk tailored to the region
Prioritization of strategies and actions
Continued support for decision-making across municipalities
Plan of Action
---
As project lead, our team will begin by collecting data based on information we gathered during the Phase 1 workshop. This will include regional weather-related hazards, as well as important people and community assets. This data and information will be combined to conduct a vulnerability and risk assessment of the region. It will then be integrated into our in-house developed tool, AccelAdapt to provide decision makers with an interactive version of the assessment.
We will then use the assessment and AccelAdapt to support various hands-on workshops to identify resilience building strategies and actions for the region and work with SWC to prioritize them for implementation.
In the final step, the identified resilience strategies and actions will be given to the SWC to begin their process of implementation.
Phase 2 began in June and is scheduled to end in December of this year.
Stay tuned for more updates on this project. You can also follow the link below to sign up for our quarterly newsletter which includes updates for all Fernleaf projects!