Land of Sky Regional Council Partners with Fernleaf and UNC Asheville's NEMAC to Host AccelAdapt User Meeting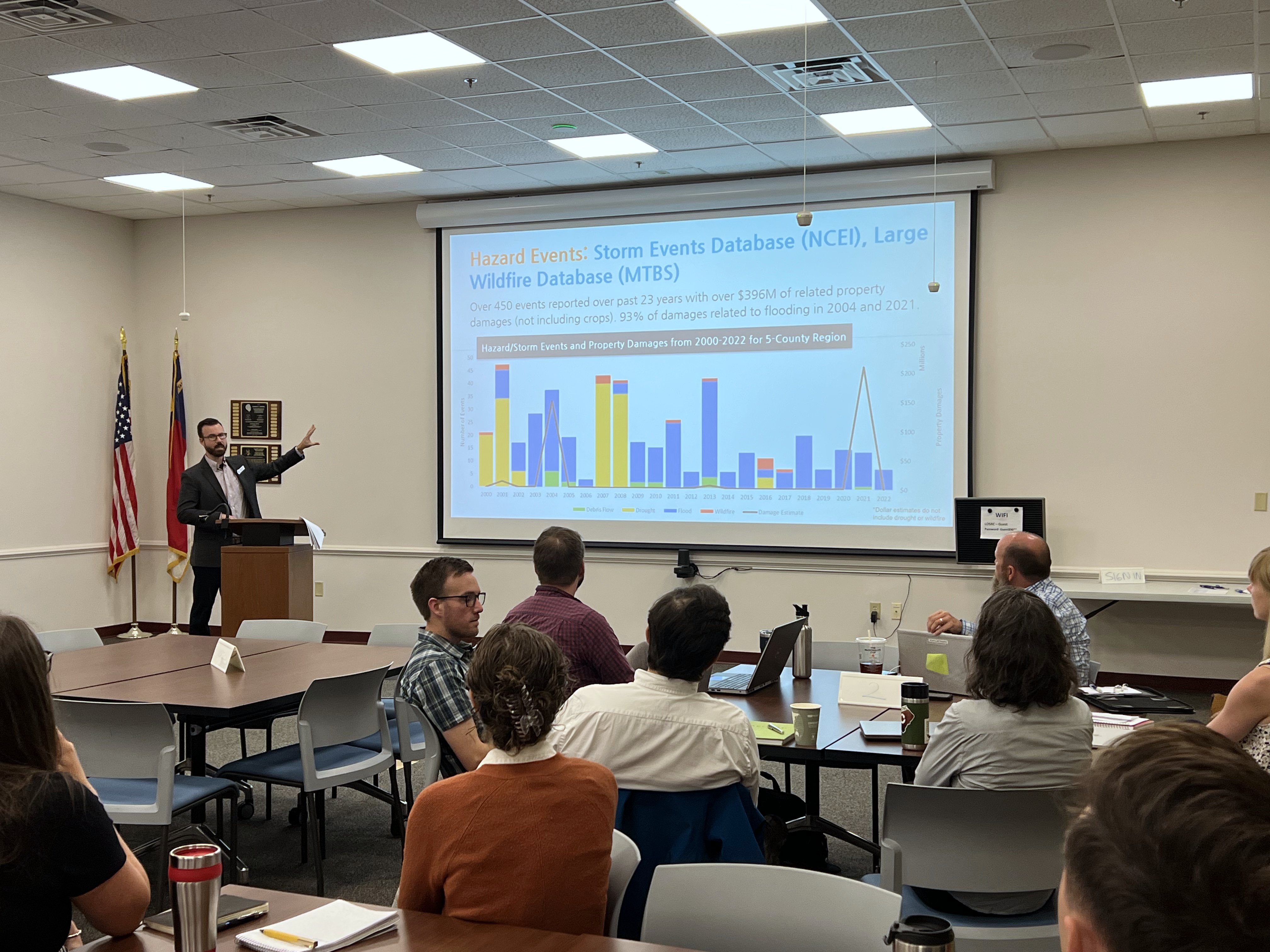 Posted September 7th, 2023
The Land of Sky Regional Council (LOSRC) hosted its second user meeting for AccelAdapt on August 30th in Asheville, North Carolina. The meeting was co-hosted by Fernleaf and UNC Asheville's NEMAC (National Environmental Modelling and Analysis Center), and drew participants from various counties, towns, and departments within the Council, from planning, GIS, emergency management, public works and stormwater departments as well as floodplain managers.
The goal of the meeting was to gather feedback from AccelAdapt users on how they are using the tool, identify ways to improve AccelAdapt, and provide use cases to new and existing users. Participants identified ways of implementing the tool into various workflow scenarios, including comprehensive planning, stormwater management, and emergency operations.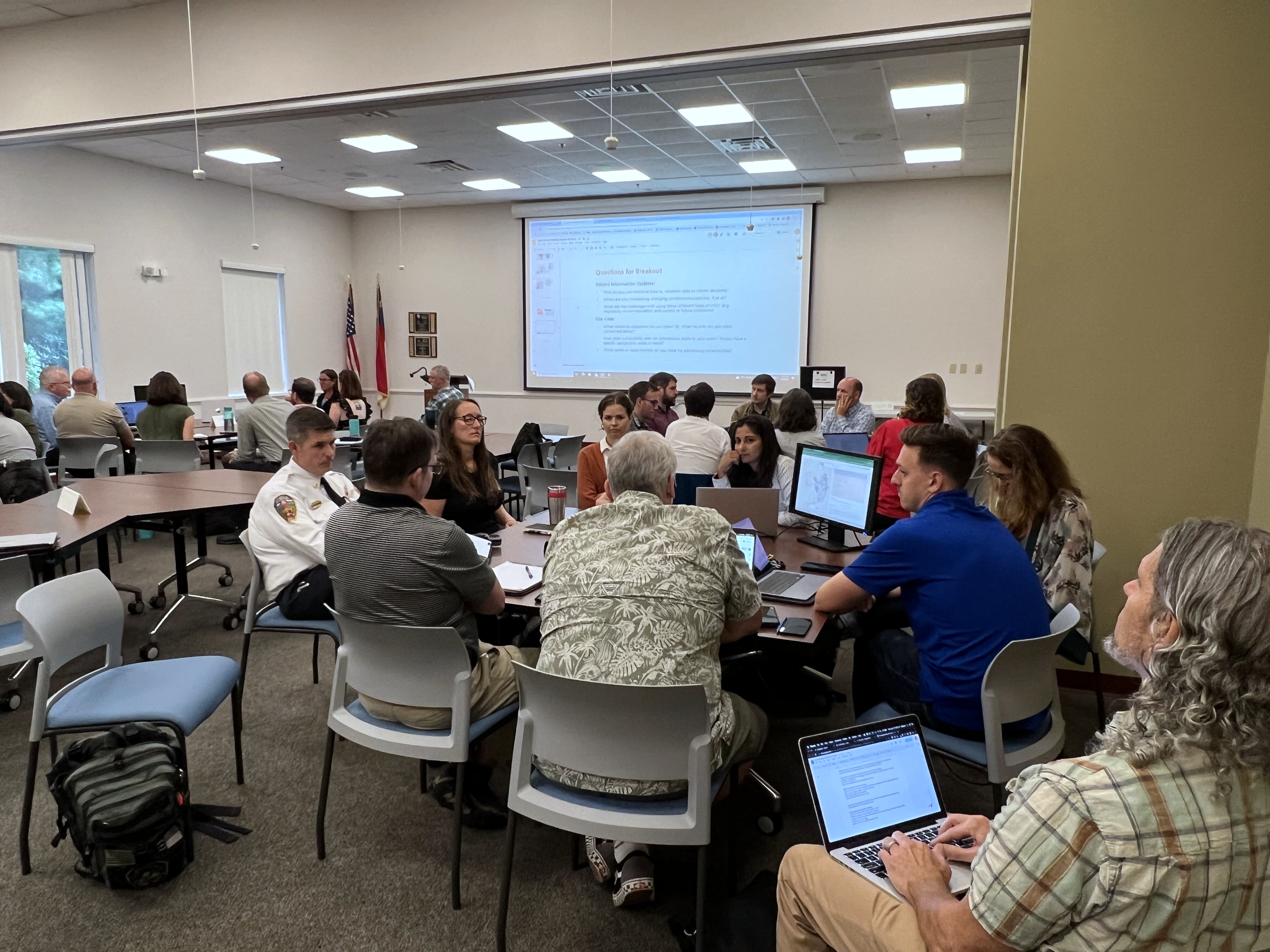 Those who were familiar with the tool provided valuable insights into how they are using it to address climate hazards and plan resilience responses. They also offered suggestions on how to improve the user experience and effectiveness of AccelAdapt to make it more user-friendly and efficient. This feedback will inform the development of future updates to AccelAdapt.
Fernleaf and NEMAC have partnered with Land of Sky Regional Council since 2018 to support their work in building resilience throughout their region. As long-term users of AccelAdapt, we are excited to continue learning from LOS staff and the region's users throughout Phase 4 of the Land of Sky Regional Resilience Assessment.
We are always looking for ways to improve the tool, and user feedback is an essential part of this process. If you are using AccelAdapt, please take a few minutes to provide your feedback. Your feedback will help us make AccelAdapt the best tool it can be for you and your community.